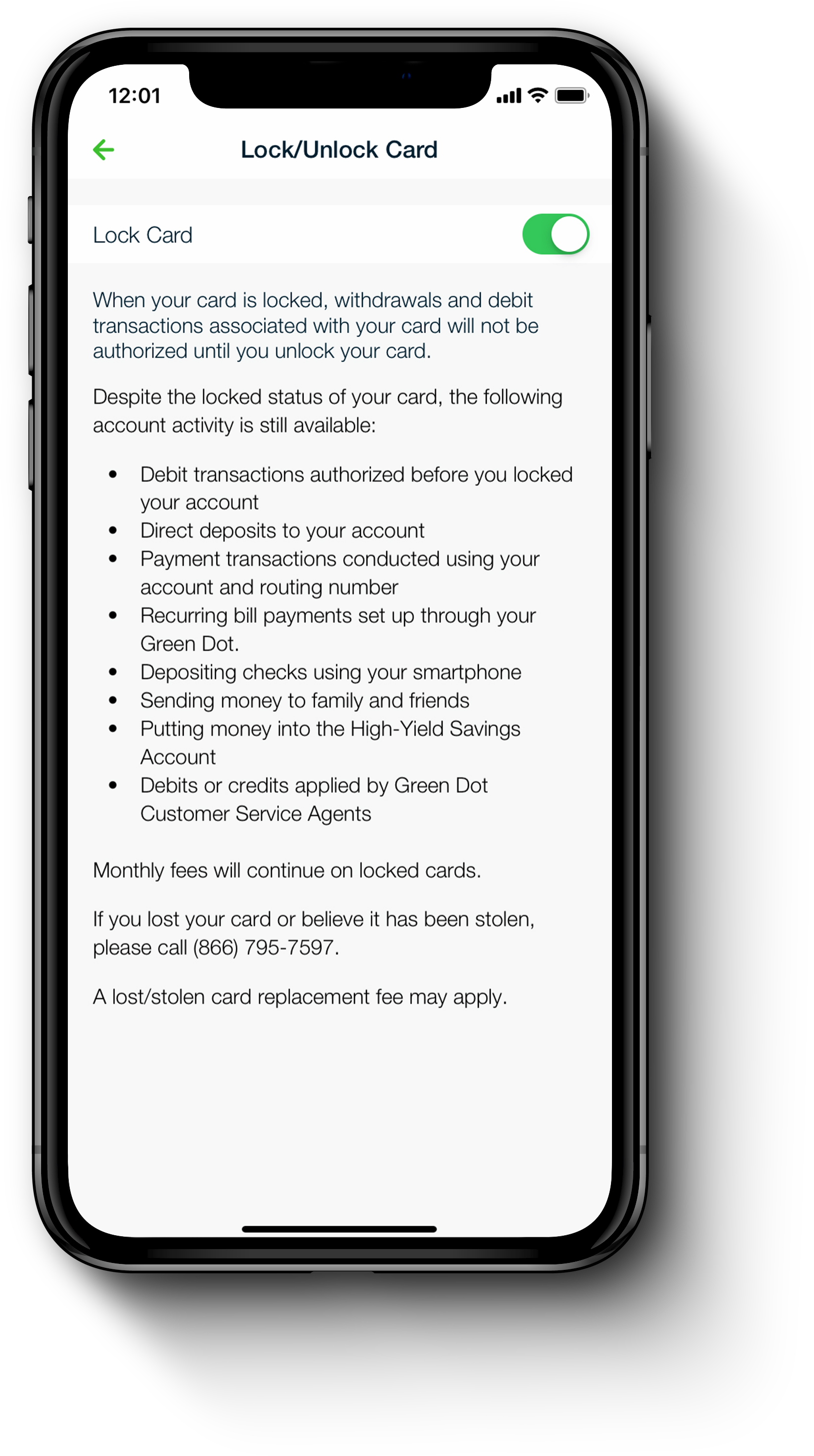 Lock protection
Misplaced your card? You can easily LOCK and UNLOCK your card right from your mobile phone.

Press LOCK to temporarily prevent new purchases to your Green Dot card. When you find your card, press UNLOCK to restore your card instantly.

Simply log into your account using the Green Dot app. Find the toggle button on your home screen OR select Settings -> Manage Card -> Lock Card. That's it!
DOWNLOAD THE APP
When you Lock your account, withdrawals and purchases conducted using your card will not be authorized until you unlock your card. Some activity will continue, including your monthly fee, if applicable, debit transactions that were authorized before you Locked your account, transactions crediting funds to your account, ACH debit transactions conducted using your account and routing numbers, recurring bill payments, mobile check deposit, and cash deposits.